Master of Business Administration is a specialized post-graduate program that emphasizes on several aspects of business administration and management. An MBA degree can raise the bar for you. It can kickstart your progressive career in the corporate world. It will also keep you ahead of the pack before your potential recruiters and increase your chances of cracking a job interview. Most people still wonder what the career options after an online MBA degree could be. If you are on the same boat, looking for an answer to these questions then keep reading further.  
Now days, online MBA course is becoming a norm as it is flexible and gives students the edge of working and studying simultaneously. An MBA helps you with overall personal development, enhancement in leadership skills, networking, understanding of management principals etc. However, the road to accruing an MBA degree from a reputed university is not a piece of a cake. It demands hard work and not to forget the tricky entrance exams, which are a hard nut to crack.
Is an Online MBA Course Value for Money?
The attributes of "online" domain are not just restricted to the social media and e-commerce. In today's world education has gone online. Online learning platforms have made higher education now more accessible to a wider audience. MBA is the most preferred program, as this course offers you specialization in lots of domains thus providing you plethora of job opportunities. So, let's find out for which specialization you should go for.
When to choose your specialization?
Preferably before choosing your MBA specialization, decide in which sector you want work. It is very crucial to know about your options because it will help you in selecting your career path. So, let's find out what are the career opportunities after you complete your online MBA degree.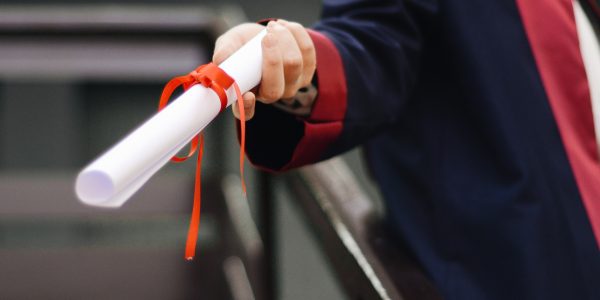 Finance
Finance is one of the most lucrative subject to specialization in, it has immense growth in Banking and Financial Services. During the course you will get to learn about planning, managing, and regulating, financial assets in a corporate set-up.
Well, after completing online MBA in finance you can prepare for the following profiles:
Investment Banker
Merchant Banker
Insurance & Risk Manager
Private Banker
Asset Manager
Venture capitalist
Financial consultant
Goldman Sachs, Merrill Lynch, Morgan Stanley are big names in global recruiters hiring for MBA in finance professionals.
Marketing
If you love to play with the minds of consumers and are keen to set the voice of a brand, then marketing is the answer to your question "What can I do after an online MBA course?" as this field is growing quickly and with the advent of digital marketing, the field is now more exciting, productive, and fun.
Well, MBA in marketing deals with both branding and sales aspect of a business. Here, students get a chance to learn about brand marketing, marketing channels, product management, market research, community engagement, digital marketing to name a few.
After completing an Online MBA in marketing, you can kick start your career with one of the below roles:
Business Development manager
Media planner
Product Manager
Asset manger
Retail manager
Digital marketing manager
Social media manager
Marketing professional can find a job in Advertising Agency, Marketing Department in Companies, FMCG industry, IT sector etc.
Human Resources
Apart from Finance and Marketing, this is the third most exciting path for business graduates. In the past few years with advent of start-up culture in the country, demand for the HR professional has grown in India. Online MBA in HR management focuses on how to recruit the right talent for a company, how to retain the best talent. It also includes tracking of performance metrics of employees to achieve the goals of company.
HR Professional can find the below exciting roles:
Recruitment Coordinator / Manager
Staffing Director
Compensation Manager
Employee Relations Manager
Placement Manager
Director of HR Training and Development
Human Resource Consultant / Entrepreneur
Artificial Intelligence
Artificial Intelligence popularly called as AI has recently grown exponentially because of its increasing demand in the industry. Our course structure teaches a variety of programming languages and technologies needed in the development of AI algorithms. Career in AI looks more promising with so many jobs available in this domain. Employers are also in need of AI talent to fulfil the gaps in the IT industry.
Once you complete your online MBA in AI you can work as:
Big Data Engineer,
Data Scientist
Machine Learning Engineer
Research Scientist
AI Engineer
You can be hired by companies like Amazon, Filpkart, Microsoft, Apple, Google, etc. and fetch a good remuneration.
By now you must have made your Specialization choice!
All the lucrative career opportunities enlisted above can be achieved after you complete your Online MBA degree. If you are still confused about from where to pursue your Online MBA, then you are at the right place!
Graphic Era University is a known name in the Education Industry. It is the Only University in Uttarakhand to get approval for Online Education. It places a strong emphasis on quality education. In the recent years it has added many accolades and recognitions to its name. Recently it has been successfully granted the coveted NAAC A+ grade by the National Assessment and Accreditation Council (NAAC).

Therefore, boost your career with an Online Degree from a 30-year-old University that has been ranked among top 100 universities in India, consecutively for three years!
Graphic Era University's flexible and interactive Online Learning platform will let you balance your personal and professional life smoothly. So, what are you waiting for grow your career with GEU Online MBA Program and be the best version of yourself!